Panel Installation
There is one panel for all the Adobe Apps, and once installed it will be available to all your Adobe CC Products.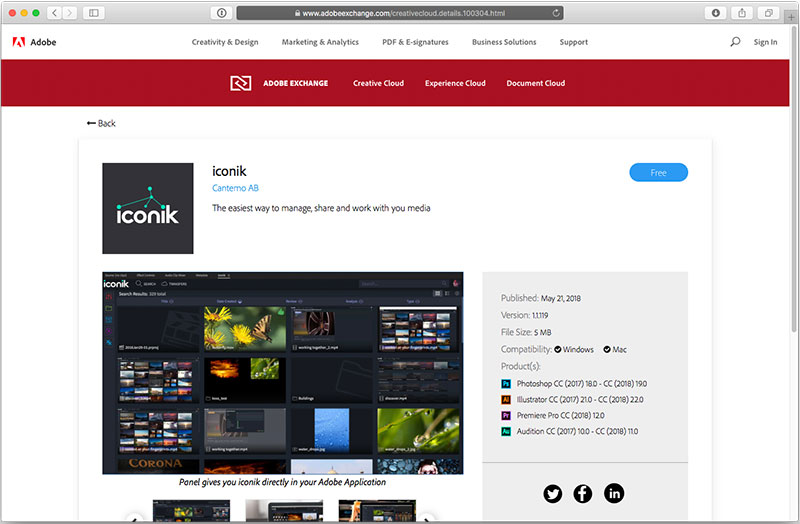 Installation
You can install the panel using your Adobe Creative Cloud account on Adobe Exchange.
Make sure that you have Adobe Creative Cloud, and the small helper app running.
Log in to Adobe Exchange.
Search for iconik and go to the search result or go to iconik on Adobe Exchange Page
Click on the free icon button.
It will be installed through Creative Cloud automatically.
Learn More