Storage
Storage is at the heart of iconik, all files managed by iconik reside on a storage of some type whether it's cloud storage or storage that you have on premise. Your own storage(s) and the files on them can be managed by iconik or you can choose to use storage supplied by iconik for your files. All iconik accounts must have at least one storage for us to manage files and by default we provide cloud storage for you, and in addition to that we automatically setup separate cloud storage for storing thumbnails, and previews of files (known as keyframes and proxies) to keep them separate from your production assets.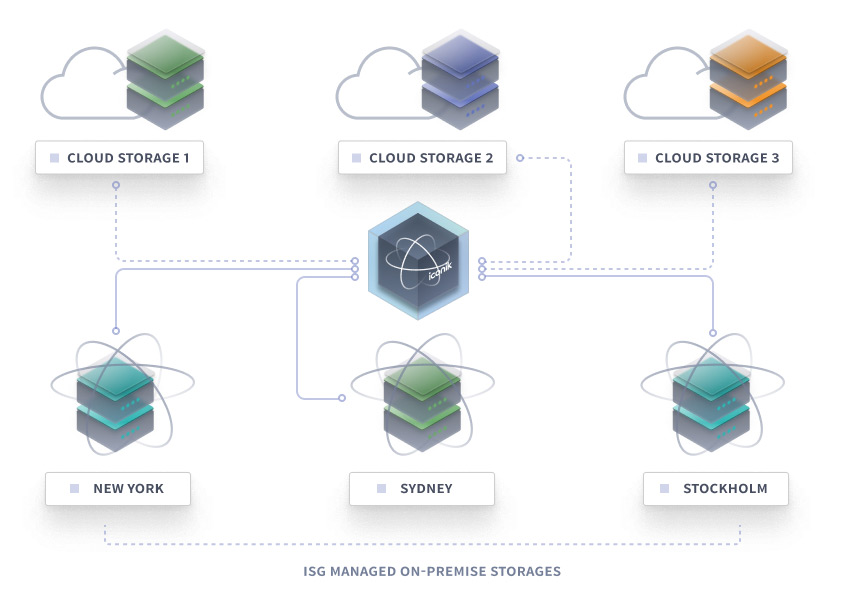 Storage Management
Understanding Storage
Storage Tutorials
Storage Types
There are multiple types of storage that iconik supports and we can set a purpose for those storages to account for different use cases. The storage types are described below:
You can have as many storage types as you need, and as many of each as you need.
Storage Purposes
The storage purposes specify what can be stored in the storage. There are four types which can be stored.
Recommend reading
If you are setting up a third party bucket we strongly recommend you read our knowledgebase article Controlling Costs as using iconik with third party buckets may cause costs for you.
Learn more