Using the Discovery View
Once you have clicked on discovery from the main navigation menu, if the discovery view has been setup correctly by an administrator, see Administrating Discovery View for more details, you will be presented with one or more rows of pods.
As you mouse over the pods they will grow slightly and for video enable scrubbing.
For longer rows you can navigate left and right using the arrows which appear or by using a track-pad or mouse that allows for swiping left and right.
Viewing a Discovery View Asset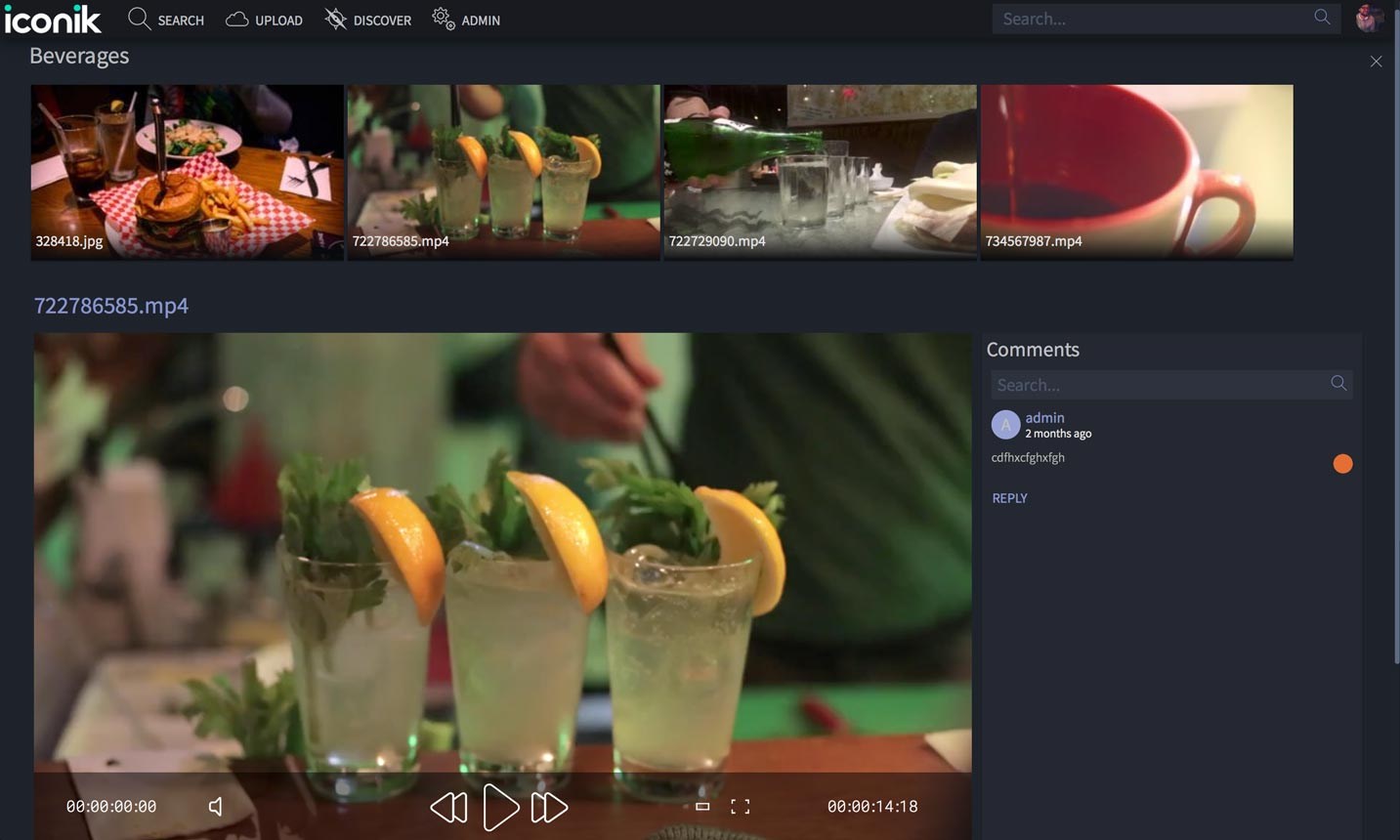 By clicking on the asset pod above the title, you will open a preview of the asset. The current row will show above for you to navigate quickly between assets, and below this a preview of the asset will be shown. Video previews allow you to play the video.
To exit this view click on the close icon, top left above the row of pods.
Discovery View Asset Comments
To the right of the preview, you will see the comments that have been added to the asset. Below the preview is a the comments form, you can use this to add new comments to the video.
Going to the Asset page
If you wish to view the current asset in the Asset Page click on the title of the asset. You will exit the discovery view and be taken to the asset's page where you can view more information on the asset.
Learn More